2015 EAACI Annual Congress in Barcelona (June 6th to June 10th 2015)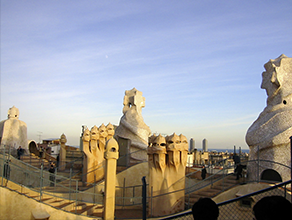 Over 7600 visitors attended this year's congress of the European Academy of Allergy and Clinical Immunology (EAACI). In the beginning of June medical scientists and physicians with a focus in allergology and immunology came from all over the world to Barcelona to get the latest news and views from all fields of allergology.
Like in the previous years, ROXALL Medizin participated with one of the biggest stands and invited interested visitors to share information. The presentation of PRIXI® was met with great interest: Developed by ROXALL, PRIXI® is the world's first fully automated system for performing skin prick tests. The automated and standardized procedure is supposed to allow a greater comparability of the tests and hence a faster and more precise diagnosis of the respective allergies.

ROXALL Medizin is looking forward to the 2016 EAACI Congress in Vienna.
Back